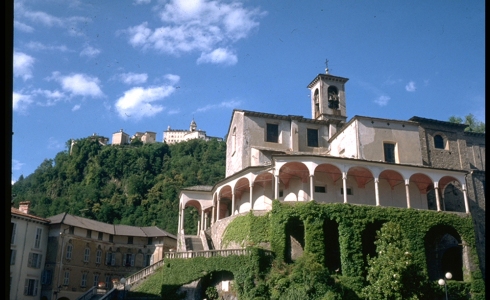 Wine:
Moscato d'Asti DOCG
Facts about this wine
Wine: White wine
Kind: Frizzante
Taste: Sweet
Volume: Medium
Min. alcohol: 11%


The production area of Moscato d'Asti is located mainly south of Alessandria and Asti, but also in areas in Monforte d'Alba (Barolo territory), Neive and Treiso (Barbaresco territory).
Locals prefer the Moscato d'Asti to any white wine with bubbles, , which is understandable, since this is a fresh and lovely wine and, and they miss no occasion to enjoy it.
Moscato d'Asti is a Frizzante type, meaning the pressure in the bottle is less than in the case of itscousin, Asti Spumante. To produce its pressure, the wine ferments the second time in controlled pressure tanks at a certain temperature (autoclave Charmat or Martinotti method), after which it is poured in almost ordinary bottles.
Because of the above technique, where everything can be controlled and regulated down to the smallest detail, the fine and delicate aromas retained in the wine, and it is therefore almost impossible to find an error in the production of Moscato d'Asti.
This sparkling white wine is made from the Moscato Bianco grape (100%). The wine has a more or less intense straw color which is, at the same time, almost crystal clear. The aroma is characteristic and typical of the grape. The taste is sweet, aromatic, distinctive and fresh, with notes of elderflower.
A wonderful accompaniment to desserts.
Great dishes to have with Moscato d'Asti DOCG

Dessert
Click on a topic to find more wines