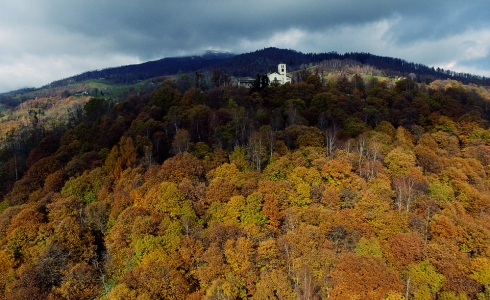 Wine:
Asti Spumante DOCG
Facts about this wine
Wine: White wine
Kind: Spumante
Taste: Sweet
Volume: Medium
Min. alcohol: 12%

We are pleased to introduce to you the export manager's dream: Asti Spumante DOCG, or, among friends, simply Asti. It represents almost 90% of the production zone, which is primarily located south of Alessandria and Asti, but also in areas in Monforte d'Alba (Barolo territory), Neive and Treiso (Barbaresco territory).
This tasty, sparkling white wine has its own freshness and flavor, but also a certain strength, due to the technology behind the wine, namely the technique for slow fermentation of purified must at low temperature in closed steel tanks (autoclave, Charmat or Martinotti method).
In order to produce its bubbles, the wine is transferred to steel tanks at a certain temperature to get its second fermentation. When the secondary fermantation is done, the wine is poured into heavy bottles that can withstand the pressure.
Because of the above technique, where everything can be controlled and regulated down to the smallest detail, the fine and delicate aromas are retained in the wine, and it is therefore almost impossible to find an error in the production of Asti Spumante.
Some producers have started to make Asti through the Champagne method (Metodo Classico), where the second fermentation takes place in the bottle.
Asti Spumante DOCG is a wine with a fine and persistent bubbles, with a crystal clear, more or less intense straw yellow or pale golden yellow color. The scent is characteristic of the Moscato Bianco grape (100%) and the flavor is delicate, sweet and well balanced.
In the past, Asti Spumante was considered the "poor man's Champagne," but those days are gone. Worldwide, the wine has created an image of a sophisticated, sweet, sparkling wine. USA, England and Germany are major importers of the fully sparkling Asti wines.
And export managers are very pleased.
Great dishes to have with Asti Spumante DOCG