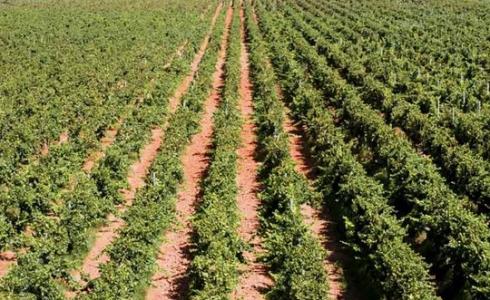 Wine:
Cacc'e Mmitte di Lucera DOC
Facts about this wine
Wine: Red wine
Taste: Dry
Volume: Medium
Min. alcohol: 11.5%
Storage potential: 3 years

The name of this wine sound like a psychological, verbal test, but the two first words, "Cacc'e Mmitte", are, however, part of a local dialect, and their translation goes along the lines of "take it out and pour it in", which may refer to pouring something out of a wooden barrel, drinking it up and refilling the glass. Not a negative thought.
On the other hand, others believe that the name refers to the old practice of adding grapes to the wine while it is still fermenting in the barrels and then drinking the excess product.
Regardless of the significance of the name, this is a red wine grown in the province of Foggia, Lucera being the name of the city surrounded by the vineyards where the grapes are grown. The grape composition includes grapes grown around the towns of Troia and Biccari.
Cacc'e Mmitte di Lucera DOC has an impressive grape composition: Uva di Troia (35-60%), with the addition of Montepulciano and/or Sangiovese, Malvasia Nera di Brindisi (25-35%), Trebbiano Toscano and/or Bombino Bianco, Malvasia Bianca del Chianti (15-30%).
It has a more or less dark ruby red color and an intense scent, characteristic of its type. The taste is full-bodied and balanced, with an equally typical aftertaste for this wine.
As the meaning of the name suggests, Cacc'e Mmitte di Lucera DOC should be drunk young. The aging potential is up to 3 years.
Great dishes to have with Cacc'e Mmitte di Lucera DOC