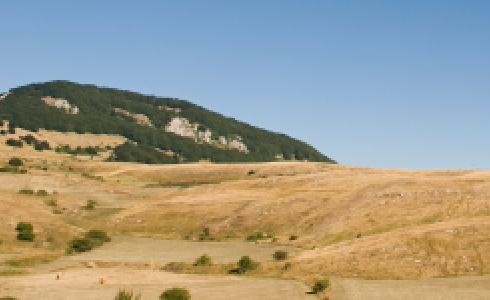 Region:
Molise
The Molise region has historically been so neglected that you can hardly find the origin of its name, beyond that it's believed to have originated from the Middle Ages, where a Normann family, the Moulins, owned large portions of the area as a county. However, evidence suggests that people have lived in this region for several thousand years.
Since the beginning of the 1900s, the area has been basically devoid of people, which means the region's development has come to an almost screeching halt.
As far as wine goes, Molise is a region that has been overshadowed by its neighbor, Abruzzo, which borders it to the north. Molise's wine history can be traced back to ancient Rome, where wine production flourished, as thoroughly documented by Pliny the Elder (23-79 A.D.), among others.
Since then, very little knowledge about Molise's wine has escaped to the outside world. The region's mountain people kept the rustic wines for themselves, and to speak of a wine decline would not be an exaggeration.
Some of the explanation for this can be that wine production hasn't been the region's first priority, but the DOC classifications of Biferno and Pentro signal new times on the horizon and a step away from total oblivion. With the fantastic geographical and climate possibilities that the region offers wine production, there is definitely significant room for improvement.
With its approx. 400,000 residents, Molise is absolutely an interesting place for wine tourists. With approx. 55% beautiful, untouched mountains and 45% hilly terrain, there's plenty to discover, and if you're not interested in mountain hiking, then the narrow coastline bordering the Adriatic Sea can offer some tempting swimming possibilities. Add to that the cheap restaurants and the region's good wine, which can be divided up into three types, Biferno, Molise (del Molise) and Pentro di Isernia (or just Pentro).