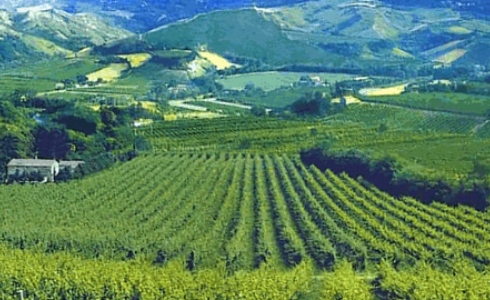 Region:
Basilicata
Way back in the 6th or 7th century BC, the Greeks planted the grape known today as Aglianico del Vulture, and ever since Basilicata has been on the wine list. The Romans called the region Lucania, named used alternatively today, but the modern name was introduced later, during the times of the Byzantium and in 1932 it became official.
Basilicata has been, since Roman domination, one of Italy's poorest regions, where grapes, olives and fruit have been grown to the extent of merely sustaining the everyday life of the region's inhabitants. Basilicata has spread highlands and it is confined between the regions of Apulia, Calabria and Campania. Not long ago, Basilicata was almost the only supplier to its neighboring regions. The inhabitants of Apulia introduced the Aglianico grape to create their own mix and it was hard for them to admit that it was more of a rule than an exception for the Aglianico del Vulture, grown in the volcanic heights of the volcano Monte Vulture, to produce better wine than their own grapes.
The real breakthrough came in 1971, when Aglianico del Vulture was classified as DOC and almost reluctant, the bottling and exportation processes began. Since then, this lovely wine has not completely won the respect it rightfully deserves, but at least the professional Basilica winemakers have the satisfaction of knowing that their wine is of high quality. Apulia still has to fight hard to achieve the same.
Basilica has only the Aglianico del Vulture listed as DOC, but undoubtedly, the highlands have the potential for many, greater wines. Many vineyards are located on steep hillsides, which are only accessible by foot or by mule, and one often picks a late-ripening Aglianico in late November. Working conditions such as these traditionally create a certain restraint and humility, which may be the reason why Basilicata's average wine production is Italy's lowest.
The future looks uncertain for the Basilica wine. The strained economy forces winemakers to leave their lands, which in turn forces farmers to buy their own land. All this means, unfortunately, that many wine lovers may never get the chance to get acquainted with Aglianico del Vulture, the solitary majesty of the south. 
Read more about the wines from Basilicata by clicking i the top menu in the right side.