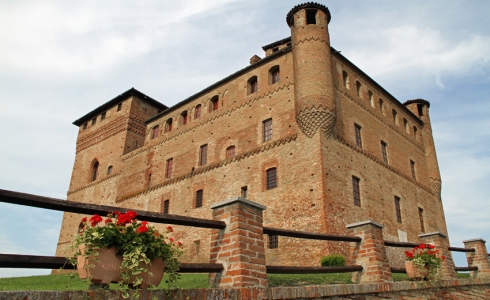 Wine:
Lessona DOC
Facts about this wine
Wine: Red wine
Taste: Dry
Volume: Strong
Min. alcohol: 12%
Mandatory Storage: Min. 2 years
Storage potential: 6 years


Lessona is a small area in the Vercelli hills, which bears its name from the town of Lessona, in the Biella province. There are very few producers here, the area being one of the smallest DOCs in Piedmont, but nevertheless the few producers in the zone make quite a refined red wine from the Nebbiolo grape.
As with the other wines from the zones in the north of Piedmont, the Nebbiolo grape (locally called Spanna) is dominant, (75-100%) to which it is permitted to use Vespolina and / or Uva Rara (0-25%).
The result is a ruby red wine with an orange touch, which develops over the years. The bouquet is distinctive, elegant and with fine notes of violets. The taste is dry, plesantly acidic and with a pleasant aftertaste.
Lessona has a mandatory aging period of 6-8 years, and sometimes even more, before being enjoyed.
Mandatory aging period: 2 years, of which 1 year in barrels, starting after January 1st of the year after harvest.
Great dishes to have with Lessona DOC

Beef

Mature cheese
Click on a topic to find more wines