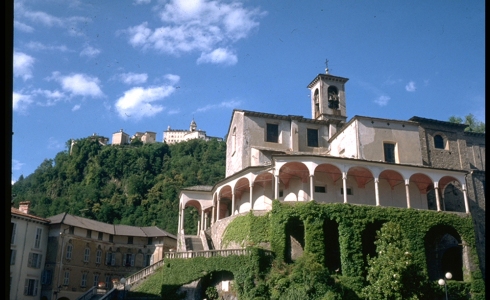 Wine:
Fara DOC
Facts about this wine
Wine: Red wine
Taste: Dry
Volume: Strong
Min. alcohol: 12%
Mandatory Storage: Min. 3 years
Storage potential: 6 years


Fara is a quite remarkable red wine which is rarely consumed outside the production area.
It is made of Nebbiolo (30-50%) and Vespolina (10-30%) and Bonarda Novarese grapes (0-40%) and the growing area includes the hills of Novara and Vercelli, but especially around the city of Novara and on the hills on the right side of the Sesia river, on one end of the valley.
A testimony of viticulture in the zone is found in the Romanesque church of San Pietro, in the municipality of Fara. The value of these modest but appealing paintings are not so much artistic as historical, for they show that the local wine was greatly appreciated in the Middle Ages.
No doubt the the church played a dominant role in the expansion of production, as was the case with many other wines. Monks have of course always been known to keep from fermented grapes and alcohol percentages, but revenues from wine sales were certainly not to be ignored.
Fara is a dense, strong and perfumed ruby red wine that develops over 4-8 years, sometimes longer. From the best producers, it can measure up to Gattinara .
DOC regulations require a minimum of 3 years of aging, of which 2 years in wooden barrels.
Great dishes to have with Fara DOC
Click on a topic to find more wines