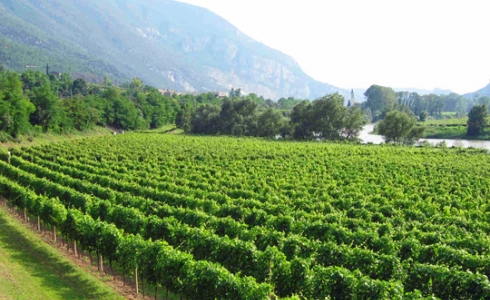 Wine:
Trentino Riesling Riserva DOC (Renano)
Facts about this wine
Wine: White wine
Taste: Dry
Volume: Medium
Min. alcohol: 11.5%
Mandatory Storage: Min. 1 years
Storage potential: 2 years

This white wine has the same grape composition as the non-aged Trentino Riesling DOC, namely the Riesling grape, locally known as Renano (85-100%), with the permitted addition of local white grapes (0-15%), with the exception of Traminer aromatico, Moscato Giallo and Moscato Rosa.
Trentino Riesling Riserva DOC is a straw colored to green white wine. The scent is delicate and characteristic, while the taste is dry and pleasant, with a slightly acidic aftertaste, with notes of wood.
The wine is also known as Trentino Renano Riserva DOC.
The mandatory aging period is one year, starting with November 1st of the harvesting year.
The wine pairs well with antipasti and fish dishes.
Great dishes to have with Trentino Riesling Riserva DOC (Renano)