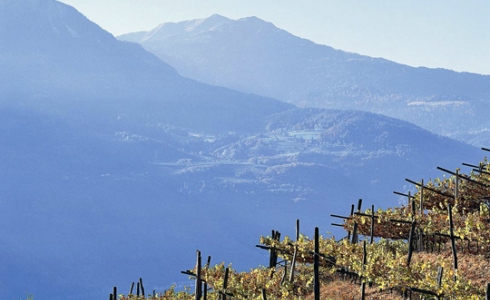 Wine:
Trentino Chardonnay DOC
Facts about this wine
Wine: White wine
Taste: Dry
Volume: Medium
Min. alcohol: 11%
Storage potential: No saving potential

The province of Trentino is the home of the best Chardonnay wines in Italy. In terms of taste, Trentino Chardonnay DOC ranges from light and fruity to heavy and complex. This is a straw-colored, delicate, inviting wine, with a distinctive aroma and a balanced taste.
As the name suggests, the wine is made from Chardonnay grapes (85-100%), with the permitted addition of local white grapes (0-15%), except Moscato Rosa, Moscato Giallo and Traminer aromatico.
Trentino Chardonnay Riserva DOC is also available, with a minimum alcohol content of 11.5% and a mandatory aging period of 2 years. The taste often has notes from the oak barrels.
Experts claim that Trentino Chardonnay DOC is among the best white wines in Trentino.
A Spumante type, Trentino Chardonnay Spumante DOC, is also produced, which can be enjoyed throughout the meal.
Great dishes to have with Trentino Chardonnay DOC
Click on a topic to find more wines