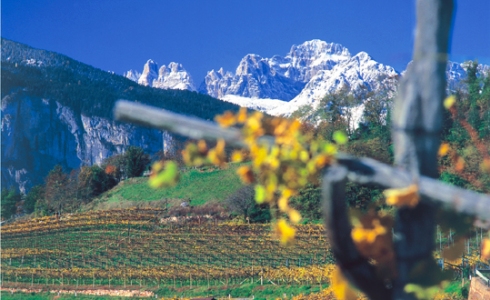 Wine:
Trentino Moscato Rosa 'Liquoroso' DOC
Facts about this wine
Kind: Sweet wine
Taste: Sweetish
Volume: Strong
Min. alcohol: 15%
Mandatory Storage: Min. 4 mos.
Storage potential: 4 years

This is a dessert rosé wine with the same grape composition as the Trentino Moscato Rosa (or Trentino Moscato delle Rose DOC), namely Moscato Rosa (85-100%), with the permitted addition of local red grapes (0-15%).
Trentino Moscato Rosa DOC is a wine ranging from cherry-colored to ruby red. The scent is delicate, inviting and spicy, while the taste is sweet, mellow and pleasant.
The wine is also called Trentino Moscato delle Rose Liquoroso DOC.
The mandatory aging period is 4 months.
The wine pairs well with pastries, dessert, or it can simply be enjoyed between meals.
Great dishes to have with Trentino Moscato Rosa 'Liquoroso' DOC