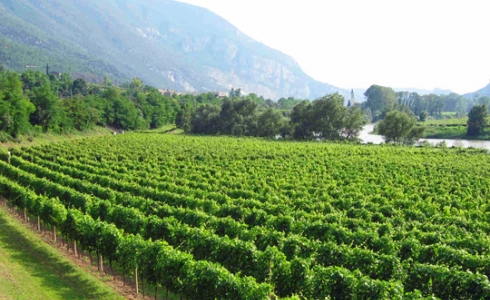 Wine:
Alto Adige Valle Isarco Klausner Laitacher DOC
Facts about this wine
Wine: Red wine
Taste: Semi dry
Volume: Medium
Min. alcohol: 11%
Storage potential: 3 years

One should issue reward money for those who find this very rare red wine. It originates in the vineyards from the municipalities of Barbiano, Chiusa, Velturno and Villandro, and it is made from Schiava and/or Portoghese and/or Lagrein and/or Pinot Nero grapes (85-100%), with the permitted addition of local white grapes (0-15%).
Alto Adige Valle Isarco Klausner Laitacher DOC is a bright ruby red wine with an inviting, distinctive and moderately intense fragrance. The taste is full-bodied and mildly acidic.
The wine can be found under the name Südtirol/Südtiroler Valle Isarco Klausner Laitacher DOC. When the label mentions "di Bressanone" (Brixner), the grapes originates in the vineyards of the municipalities of Bressanone, Naz-Sciaves and Varna.
The wine pairs well with "speck" (bacon), soup, prime rib and semi-soft cheeses.
Great dishes to have with Alto Adige Valle Isarco Klausner Laitacher DOC