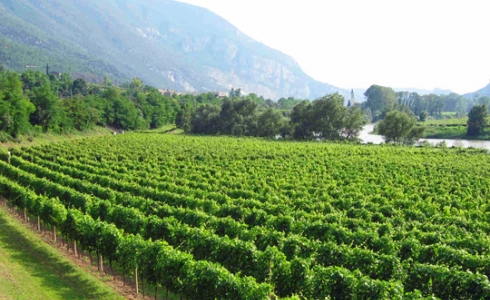 Wine:
Alto Adige/Südtiroler Moscato Giallo DOC (Goldmuskateller)
Facts about this wine
Wine: White wine
Taste: From dry to sweet
Volume: Medium
Min. alcohol: 11%

Alto Adige Moscato Giallo DOC or Südtirol/Südtiroler Goldmuskateller DOC is a white wine made from the Moscato Giallo grape (85-100%) with the permitted addition of local white grapes (0-15%).
The result is a light straw colored white wine, with a characteristic, intense Moscato fragrance. The taste is dry or sweet, in either case a pleasant and aromatic wine.
If the label mentions "Vigna" (Gewächs or Wachstum), followed by the name of a place, it refers to a specific vineyard area or a "micro zone".
Alto Adige Moscato Giallo DOC is a good accompaniment of dessert or dry sweets.
Great dishes to have with Alto Adige/Südtiroler Moscato Giallo DOC (Goldmuskateller)