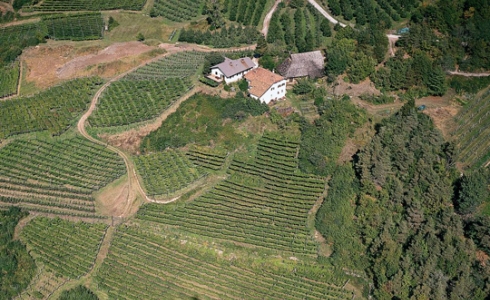 Wine:
Alto Adige/Südtiroler Müller-Thurgau DOC
Facts about this wine
Wine: White wine
Taste: Semi dry
Volume: Medium
Min. alcohol: 11%

This wine is also known as Alto Adige/Südtiroler Riesling-Sylvaner DOC, and it is a quite attractive blend of Riesling, Sylvaner and Müller-Thurgau grapes (85-100%) with the permitted addition of local white grapes (0-15%). p>
The grape composition and the climate creates a white wine, with considerable flavor. Although it is customary in these parts to drink non-aged white wine, this wine has an excellent aging potential.
Alto Adige/Südtiroler Müller-Thurgau DOC is a straw yellow wine, with green reflections. The scent is delicate, with a slightly aromatic touch. The taste is fruity, dry and soft.
If the label mentions "Vigna" (Gewächs or Wachstum), followed by the name of a place, it refers to a specific vineyard area or a "micro zone".
The wine pairs well with antipasti and fish.
Great dishes to have with Alto Adige/Südtiroler Müller-Thurgau DOC