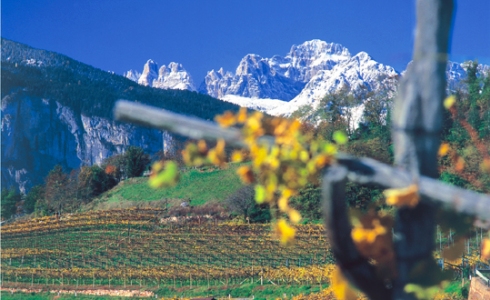 Wine:
Alto Adige/Südtiroler Bianco (Weiss) DOC
Facts about this wine
Wine: White wine
Taste: Dry
Volume: Medium
Min. alcohol: 11.5%
Storage potential: No saving potential

Alto Adige Bianco DOC is a white wine made from an impressive combination of grapes. The grapes used are Chardonnay and/or Pinot Bianco and/or Pinot Grigio (75-100% minimum of two of these grapes and 0-70% of each), Müller Thurgau and/or Sauvignon and/or Riesling and/or Sylvaner and/or Traminer Aromatico and/or Kerner (0-25%). It is allowed to ad local white grapes (0-5%).
This wine has a straw yellow color and a pleasant, fruity, sometimes aromatic scent. The taste is dry, full-bodied and aromatic.
Alto Adige Bianco DOC pairs well with fish antipasti or grilled fish.
There is also an aged version of the wine, Alto Adige Riserva DOC, and a dessert version, Alto Adige Bianco Passito DOC. This type is also known as Alto Adice Weiss DOC or Südtirol/Südtiroler Bianco/Weiss DOC.
Great dishes to have with Alto Adige/Südtiroler Bianco (Weiss) DOC