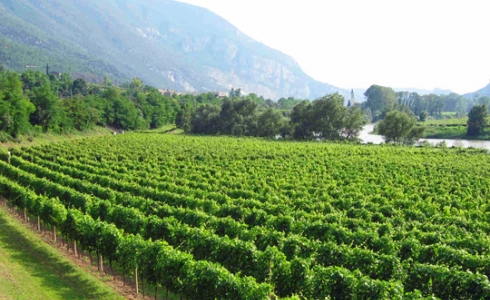 Wine:
Alto Adige/Südtiroler Passito DOC
Facts about this wine
Wine: White wine
Kind: Sweet wine
Taste: Semi sweet to sweet
Volume: Strong
Min. alcohol: 16%
Mandatory Storage: Min. 9 mos.
Storage potential: 5 years

The white dessert wine Alto Adice Passito DOC is made from a grape combination following the either-or principle: Chardonnay and/or Pinot Bianco and/or Pinot Grigio and/or Riesling and/or Sauvignon and/or Traminer aromatic and/or Moscato Giallo and/or Müller Thurgau and/or Sylvaner and/or Kerner. A minimum of two grape varieties go into the composition of this wine, at least 15% each.
After the harvest, the grapes are dried either on the vine, or on shelves in special drying rooms or ventilated spaces.
The name of the grapes will be mentioned on the label, along with the name of the subzone in Alto Adige DOC, where the wine is produced.
The wine is also known as Südtirol/Südtiroler Passito DOC.
The color of the wine depends on the dominant grape. The aroma is pleasant, delicate and distinctive, while the taste is semi-sweet to sweet, mellow, harmonious, typical of the grapes.
Released on the market after June 2st of the year following the harvest. The type is also available as "Late harvest grape", that is, late harvest.
Pairs well with dessert or cream cakes.
Great dishes to have with Alto Adige/Südtiroler Passito DOC

Dessert
Click on a topic to find more wines