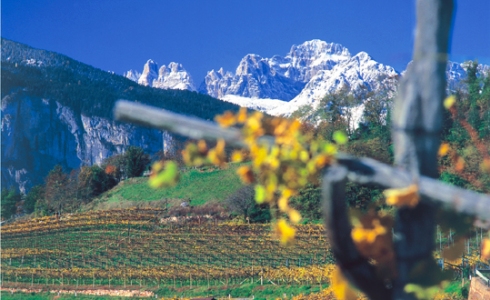 Wine:
Alto Adige/Südtiroler Chardonnay DOC
Facts about this wine
Wine: White wine
Kind: Fra stille til mousserende
Taste: From dry to sweetish
Min. alcohol: 11%
Storage potential: No saving potential

Alto Adige produces some of Italy's best Chardonnay wines. These wines are available both as a young fresh type and as more complex, barrel aged types.
The wine is also known as Alto Adige/Südtiroler Chardonnay DOC. 
Alto Adige Chardonnay DOC is a straw yellow wine with green reflections. The taste is dry and full-bodied.
A sparkling Alto Adige Chardonnay Spumante DOC, with fine and persistent bubbles, is also produced. It's a straw-yellow wine, with green reflections and an aroma with notes of yeast from the bottle fermentation. The taste is soft and full-bodied.
The "Extra Brut" type is dry, while the "Brut" type is slightly sweet, however both can be enjoyed as an aperitif. The Spumante type must have an obligatory alcohol content of at least 11.5%.
Great dishes to have with Alto Adige/Südtiroler Chardonnay DOC

Fish

White meat

Aperitif
Click on a topic to find more wines