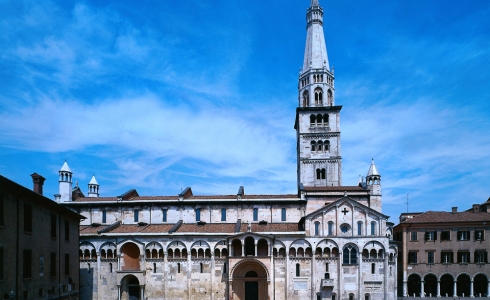 Wine:
Colli Piancentini Gutturnio DOC
Facts about this wine
Wine: Red wine
Kind: Fra stille til mousserende
Taste: From dry to sweetish
Volume: Medium
Min. alcohol: 11%
Storage potential: 5 years

The grapes used for this wine, grown throughout the hilly areas called Ziano Piacentino, and on parts of 18 other municipalities in the province of Piacenza, are Barbera (55-70%) and Bonarda - the local name of the Croatina grape (30-45%).
Colli Piacentini Gutturnio DOC is usually a dry and still wine, but it is also available as slightly sparkling. The color ranges from brilliant ruby red to dark garnet red, with violet hints. The scent is vinous and characteristic, while the taste is dry, sweetish or sweet. This is a generous, fresh and light wine, with a characteristic bouquet.
In general, Colli Piacentini Gutturnio DOC should be enjoyed young, but in certain vintages and favorable conditions, it can be stored for 3-4 years.
The sweet types are best enjoyed with dessert, while the dry type can be served throughout the meal.  
A very fresh, semi-sparkling Colli Piacentini Gutturnio Frizzante DOC is also available.
The aging potential is 5 years for the still type, 2 years for the sweet and for the bubbly Colli Piacentini Gutturnio Frizzante DOC.
If the label mentions "Gutturnio Classico", it means that the wine is still and produced in a specific area encompassing the entire hilly area around the municipalities Ziano Piacentino and parts of the municipalities Borgognovo Val Tidone, Castel San Giovanni, Nibbiano, Vigolzone, Castell'Arquarto, Carpaneto Piacentino, Lugagnano, Val d'Arda and Gropparello.
Great dishes to have with Colli Piancentini Gutturnio DOC
Click on a topic to find more wines