Other Zones in Calabria
Info about Italian Wine Guide
Regions: 20 Zones: 172 Types of wine: 1283 Words in dictionary: 145

Wine

for

Fish

?
We've found 405 wine(s) in our Italian Wine Guide which are good for Fish.
Read more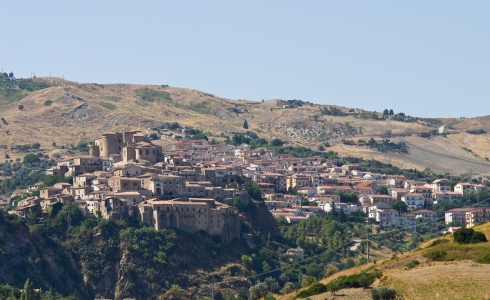 Wine:
Cirò Rosso DOC
Facts about this wine
Wine: Red wine
Taste: Dry
Volume: Strong
Min. alcohol: 12.5%
Mandatory Storage: Min. 6 mos.
Storage potential: 6 years

Just a few years ago, the quality of Cirò fluctuated wildly, but new and improved techniques have given this delightful, powerful and almost fragile wine a much improved balance and taste. The fragrance is intensely vinous and with age this wine becomes ample, ruby red, with an almost velvety palate. 
The grape varieties used are Gaglioppo (95-100%) and Trebbiano Toscana and/or Greco Bianco (0-5%). The wine should reach a minimum alcohol content of 12.5%.
If this wine originates in the comunes of Cirò or Cirò Marina, Classico is added to the label.
Further, if either type, Cirò Rosso or Rosso Superiore, have an alcohol strength of 13.5%, then the label will bear the designation Superiore.
Finally, if the label states Riserva, this means that the wine has a minimum alcohol content of 13.5% and has been aged for at least two years.
The best quality wines of this type come from winemakers who have sacrificed quantity for the sake of quality. At its best, this wine is unusually ample, full-bodied, with a wonderful bouquet and great depth of taste.
Great dishes to have with Cirò Rosso DOC