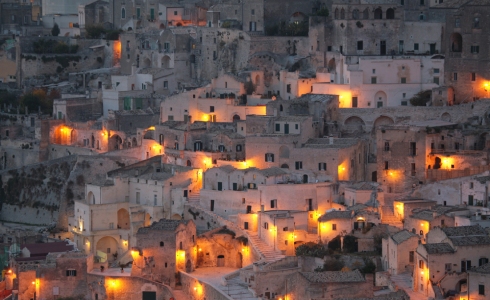 Wine:
Greco di Bianco DOC
Facts about this wine
Wine: White wine
Kind: Sweet wine
Taste: Semi sweet to sweet
Volume: Strong
Min. alcohol: 17%
Mandatory Storage: Min. 1 years
Storage potential: Above 10 years

Right out on the eastern side of the 'toe' of Italy's boot lies the remote town of Bianco, where this wonderful, almost honey-hued dessert wine is produced. It is said that the method of production remains unchanged since the ancient Greeks established it almost 2,500 years ago.
Wine is produced from nearly shriveled Greco Bianco grapes. The method results in a combination of strength, fullness and a remarkable softness. Wines from certain producers have the potential for longer aging, after which they develop a drier taste and more pronounced bouquet.
The hints of lemon and herbs from Greco Bianco, both in nose and palate, are almost incomparable and make this one of the most exciting of Italy's dessert wines.
This wine's maturity and incredible fullness are attributable in part to the subtropical climate of the cultivation area, next to the Ionian sea, and in part to the area's lime rich loamy soil. Taken together they result in an almost viscous, concentrated wine with aroma and taste of honey, roasted nuts and orange peel. 
The aftertaste is lightly bitter, owing to the wine's high extract [?needs clarification. AC]. The fragrance is ethereal and characteristic for this grape type.
One of the leading winemakers, Umberto Ceratti, is distinguished by his method of blanching the freshly plucked grapes in boiling water before pressing them. This allows him to avoid the addition of sulfites to the wine.
Obligatory aging is one year.
Aging potential: Ten years or more.
Great dishes to have with Greco di Bianco DOC

Dessert
Click on a topic to find more wines