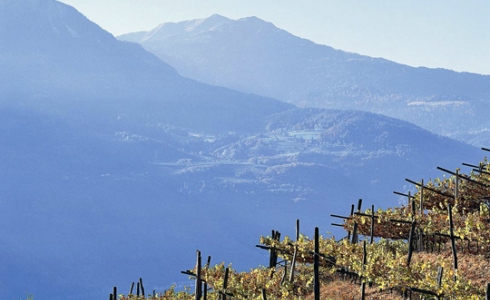 Wine:
Teroldego Rotaliano Superiore Riserva DOC
Facts about this wine
Wine: Red wine
Taste: Dry
Volume: Strong
Min. alcohol: 12%
Mandatory Storage: Min. 2 years
Storage potential: 7 years

This aged red wine is made from the same grape variety as Teroldego Rotaliano Rosso DOC, meaning the local variety Teroldego (100%).
As a young wine, Teroldego Rotaliano Superiore Riserva DOC is very fruity and fresh, but aging in barrels conveys a more pronounced bouquet of flowers and berries, with a light bitter note. The taste becomes more robust with structure and almond notes. After 6-7 years it acquires its full strength, in rare vintages over a decade or more.
Teroldego Rotaliano Superiore Riserva DOC has an aging potential of several years, which is also a requirement of the wine. According to several experts, this Riserva type it is comparable to the best red wines in northern Italy.
Mandatory aging period is 2 years starting November 1 of the year of harvest.
The wine is a perfect accompaniment for game, stew, steak and roasts.
Great dishes to have with Teroldego Rotaliano Superiore Riserva DOC
Click on a topic to find more wines