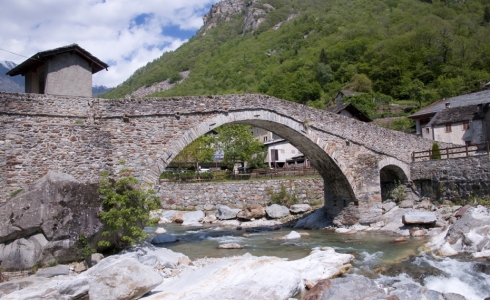 Wine:
Valle d'Aosta Donnas Superiore DOC
Facts about this wine
Wine: Red wine
Taste: Dry
Volume: Strong
Min. alcohol: 11.5%
Mandatory Storage: Min. 30 mos.
Storage potential: 6 years

Valle d'Aosta Donnas Superiore DOC is made from the same grapes as the unaged version, and, as with that one, we're dealing with a well-established red wine made from the Nebbiolo grape (85-100%), with permission to add Freisa and/or Neyret (0-15%).
The wine is cultivated near the city of Donnas in the bottom part of the valley surrounding the city.
The color is ruby red with garnet reflections. It has a fine, characteristically spicy nose, and a velvety, ample and harmonious taste with a slightly bitter finish.
Mandatory aging is 30 months, of which 12 months must be in the barrel, and it has a shelf life of 5 years or more.
Goes well with roast and heavier dishes.
Great dishes to have with Valle d'Aosta Donnas Superiore DOC
Click on a topic to find more wines