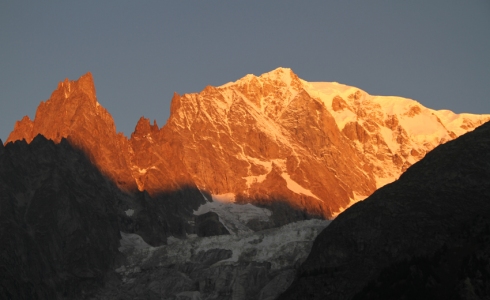 Wine:
Valle d'Aosta Arnad-Montjovet DOC
Facts about this wine
Wine: Red wine
Taste: Dry
Volume: Strong
Min. alcohol: 11%
Mandatory Storage: Min. 5 mos.
Storage potential: 2 years

Valle d'Aosta Arnad-Montjovet Rosso DOC is a subzone in the low part of the valley, and the red wine from here is a bit reminiscent of the Nebbiolo wines from Piemonte.
The wine must contain Nebbiolo (70-100%) along with Dolcetto and/or Vien-de-Nus, Freisa, Pinot Noir or other local red grapes (0-30%).
The wine is cultivated around the cities of Arnad and Montjovet and is similar to Donnas from the same region. The color is ruby red with garnet reflections. The aroma is harmonious with hints of almonds. The taste is smooth with a discreetly bitter aftertaste.
There is also a Valle d'Aosta Arnad-Montjovet Rosso Superiore DOC.
The mandatory aging period is 5 months.
Great dishes to have with Valle d'Aosta Arnad-Montjovet DOC
Click on a topic to find more wines