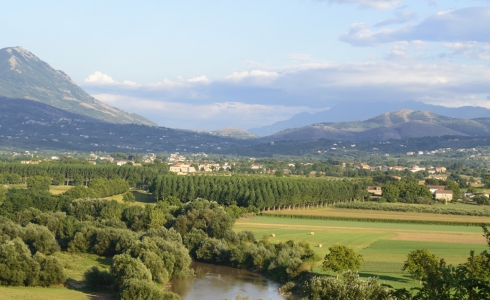 Region:
Campania
You'd be hard pressed to find more beautiful surroundings other places in the world. Dramatic coastlines and a beautiful, forest-covered mountain landscape, with lemon groves and vineyards that are picturesquely placed on terraces draping the mountainsides.
This is wine cultivation in Campania, and everyone who's visited the Amalfi Coast, in the cities of Positano, Amalfi and Minori, been on the Isle of Capri or up in the picturesque mountain cities of Ravello and Scala, has been struck by the region's almost incomprehensible beauty.
In terms of wine, there have always been incredible possibilities here. Antiquity and Renaissance philosophers, as well as others among history's scholars, have praised the wines from this region. The Romans called Campania "felix", which means something along the lines of "happy landscape", due to the rich chances for both sun and rain. The region has the highest average rainfall in southern Italy.
Unfortunately, wine production is quite low in the region, which otherwise has both the potential and growth conditions for high quality wine. Not to mention the volcanic soil which gives limitless possibilities. Still, only 7% of the farmland is covered with wine. Actually, Campania imports more wine than it exports, and grapes and wine make up only about 5% of agricultural production.

Part of the explanation could be that the mountainsides are difficult to work on, and the soil is preferably used for food production. A few years ago, Campania was thus miles behind the rest of Italy in terms of wine production, and the much-lauded quality was definitely not what the aforementioned philosophers and scholars had previously praised the region for. But suddenly things changed.
Over the course of just a few short years, Campania has stormed back with several DOC wines and a completely new generation of wine producers with new production methods. Previously, there was only one known producer from the region, Mastroberardino, but that's no longer the case.
Intensive investments in new techniques and expertise have completely reversed the previous time's prospect-less production.
Thanks to this conversion, Campania now has 20 DOC(G) zones. As an example, Taurasi was the first southern Italian wine to become a DOCG in 1993.
Read more about the wines from Campania by clicking i the top menu in the right side.