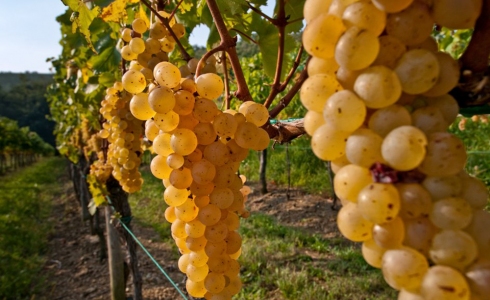 Wine:
Rosazzo DOCG
Facts about this wine
Wine: White wine
Taste: Dry
Volume: Medium
Min. alcohol: 12%
Storage potential: No saving potential

Until 2011, in the main zone Colli Orientali del Friuli DOC, there were defined 2 subzones, one of them being Rosazzo, which - besides the wine, now elevated to DOCG (2011) - is known for the beautifully situated monastery bearing the same name.
Rosazzo DOCG is located in the southern part of a well-defined area in the Manzano municipality, in the province of Udine, roughly midway between the town of Manzano, known for its production of chairs, and the municipalities of San Giovanni al Natisone and Corno di Rosazzo, in the northeastern corner of the Italian border with Slovenia.
By the end of 2011, in the midst of the confusion provoked by the Italian authorities handing over the DOC(G) administration to the EU, Rosazzo managed to obtain its own DOCG. In practice, this means that the first labels mentioning the DOCG have been put on bottles beginning with 2012, but some producers might have sneaked a "DOCG" on their 2011 vintages.
Contrasting previously, under Rosazzo DOC, which produced two white wines and two red wines, now there is only a single type of white wine produced under the new Rosazzo DOCG. The basic grapes are Friulano (50-100%), Sauvignon (20-30%), Pinot Bianco and/or Chardonnay (20-30%), Ribolla Gialla (0-10%) with the permitted addition of local green grapes (0-5%).
Rosazzo DOCG is a more or less intense yellow white wine, with a delicate and characteristic scent, and a dry, harmonious and vinous taste.
Great dishes to have with Rosazzo DOCG