Other Zones in Sicilia
Info about Italian Wine Guide
Regions: 20 Zones: 172 Types of wine: 1283 Words in dictionary: 145

Wine

for

Soup

?
We've found 113 wine(s) in our Italian Wine Guide which are good for Soup.
Read more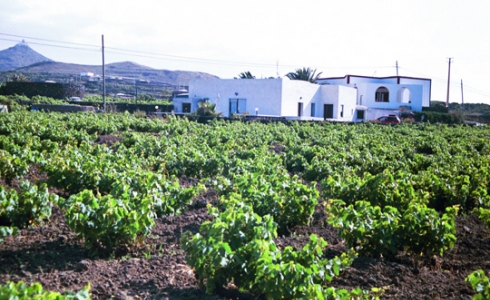 Wine:
Marsala Vergine DOC (Soleras)
Facts about this wine
Wine: White wine
Kind: Sweet wine
Taste: From dry to sweet
Volume: Strong
Min. alcohol: 18%
Mandatory Storage: Min. 5 years
Storage potential: Above 10 years

Marsala Vergine DOC (Soleras) is the most sought after of the Marsala varieties. It usually spans from the rather dry, to semi-dry, and over to sweetish to sweet, and at the same time, it is the "purest2 of the Marsala wines, in that it is neither amplified with sifone (cooked down, concentrated must) or cotto (sweet wine and wine alcohol, 'aqua vitae'). With its long aging time, the wine achieves an exceedingly elegant character, and has a status as a meditative aperitif. The sweet version is an exquisite delight with desserts.
As is the case with Marsala Superiore DOC, the Riserva is also the most sought after, and has a minimum alcohol concentration of 18%.
Special varieties: Marsala Vergine Stravecchio DOC and/or Marsala Stravecchio Riserva DOC with a minimum aging period of 10 years. Especially this type is preferred by many as an accompaniment to strong cheese.
The mandatory aging period is 5 years in an oak barrel; Marsala Vergine Stravecchio/Riserva is 10 years in an oak barrel.
The potential shelf life is 20 years or more.
Great dishes to have with Marsala Vergine DOC (Soleras)

Aperitif

Dessert

Quiet moments
Click on a topic to find more wines