Other Zones in Sicilia
Info about Italian Wine Guide
Regions: 20 Zones: 172 Types of wine: 1283 Words in dictionary: 145

Wine

for

Venison

?
We've found 37 wine(s) in our Italian Wine Guide which are good for Venison.
Read more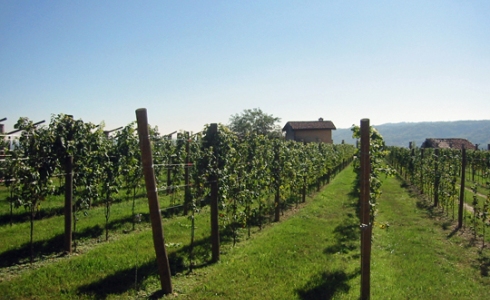 Wine:
Marsala Rubino DOC
Facts about this wine
Wine: Red wine
Kind: Sweet wine
Taste: From dry to sweet
Volume: Strong
Min. alcohol: 17%
Mandatory Storage: Min. 1 years
Storage potential: Above 10 years

As opposed to the other types of Marsala, Marsala Rubino DOC is produced entirely from red grapes, which include the varieties Perricone and/or Calabrese, Nerello Mascalese (70-100%).
The color is ruby red and becomes more amber-colored with age. Both the aroma and taste are characteristic for this type, depending on whether it is the dry or the sweet wine. In terms of taste, it spans from the dry, slightly sweetish to sweet, and is available in the following versions: Secco (dry), Demi-sec (semi-dry), Dolce (sweet).
The minimum alcohol concentration is 18%, with the exception of the Fine variety.
Special varieties:
Marsala Rubino Fine DOC with 17% alcohol concentration.
Marsala Vergine/Soleras, Marsala Rubino Vergine Stravecchio DOC and/or Marsala Rubino Stravecchio or Riserva DOC, with a minimum of 10 years' mandatory aging. Pure meditation wines.
The mandatory aging for the Marsala Rubino Fine DOC is 1 year, of which 8 months is in an oak barrel; Superiore is 4 years in an oak barrel, the Riserva is 5 years; the Vergine Stravecchio/Riserva is 10 years in an oak barrel.
The potential shelf life of the Marsala Rubino Fine DOC is 10 years or more; the Marsala Rubino Vergine Stravecchio/Riserva is 20 years or more.
Great dishes to have with Marsala Rubino DOC

Aperitif

Dessert

Quiet moments
Click on a topic to find more wines