Other Zones in Marche
Info about Italian Wine Guide
Regions: 20 Zones: 172 Types of wine: 1283 Words in dictionary: 145

Wine

for

Fish

?
We've found 405 wine(s) in our Italian Wine Guide which are good for Fish.
Read more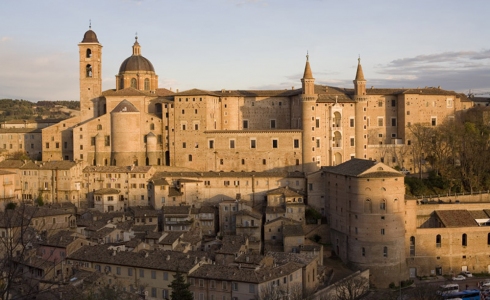 Wine:
Offida Pecorino DOCG
Facts about this wine
Wine: White wine
Taste: Dry
Volume: Strong
Min. alcohol: 12%
Mandatory Storage: Min. 3 mos.
Storage potential: Above 10 years

Perhaps, the first thing you think of when the name 'Pecorino' is mentioned is a Roman cheese, but in this case, it is not. In Offida DOCG, Pecorino is the name of a local grape variety with great potential.
Offida Pecorino DOCG is an elegant straw yellow white wine with green reflections. The scent is typical and characteristic of the grape, with its notes of flowers, fruit, pineapple, anise and sage. The taste is fresh, mineral with a long aftertaste and pleasant acidity.
As mentioned, the grape composition consists of Pecorino (85-100%) with the permitted addition of other local green grapes (0-15%).
The wine is released on the market on March 1st of the year following the harvest.
The Pecorino variety lived for many years in total oblivion, but a tireless documentation and development have determined that the grape has its origins in the Marche region, and that this is a grape with enormous potential.
Offida Pecorino DOCG distinguishes itself from other white wines due to its extraordinary shelf life. Thus, there are examples of vertical tastings of 19-year-old wines, where the oldest bottles simply differed from recent vintages in color and fullness, but were ready to be enjoyed.
Offida Pecorino DOCG is a perfect accompaniment of grilled or fried seafood.
Read more about the Pecorino grape here and winemaker Guido Cocci Grifonis's extensive work to restore its reputation and, not least, documenting the local grape's authenticity in Marche and Offida DOCG.
Great dishes to have with Offida Pecorino DOCG