Other Zones in Lombardia
Info about Italian Wine Guide
Regions: 20 Zones: 172 Types of wine: 1283 Words in dictionary: 145

Wine

for

Fruit

?
We've found 4 wine(s) in our Italian Wine Guide which are good for Fruit.
Read more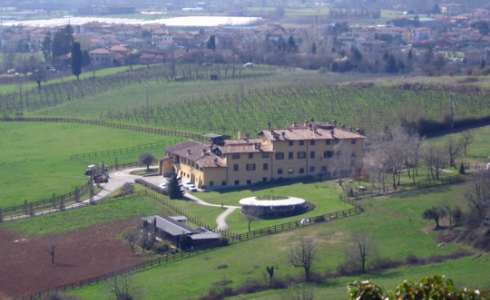 Wine:
Valtellina Superiore Inferno DOCG
Facts about this wine
Wine: Red wine
Taste: Dry
Volume: Strong
Min. alcohol: 12%
Mandatory Storage: Min. 2 years
Storage potential: 10 years

The Inferno zone is adjacent to another Valtellina Superiore DOCG sub-zone, Grumello, and lies around the city of Poggiridenti.
The name, Inferno, reminds many of a rather unpleasant place which, according to doctrines originating from ancient Greek mythology, should be situated well underground, but it's still a very good description for this type. Thus, the rocky Inferno area is considered to be the warmest place in the valley, which means that the finished result is very weather-dependent.
During the good years, the red wines from Inferno are second-to-none and generally more powerful than their neighbors, and thus often considered the most harsh Valtellina Superiore type. When young, the wine has a pleasant acidity, which after some years softens a great deal and often evolves into pure elegance. In the in-between years, it can't quite reach the heights of the wines from Grumello and Sassella.
Valtellina Superiore Inferno DOCG goes well with roast, red meat, game and mature cheese.
Read more about the red wine Valtellina Superiore DOCG.
Great dishes to have with Valtellina Superiore Inferno DOCG

Venison

Red meat

Mature cheese
Click on a topic to find more wines